Top Level Protection For Your Jewelry & Valuables
They say New York City is the city that never sleeps, and that means ensuring that your jewelry and valuables are also safe 24/7/365. We take immense pride in providing our clients with the highest level of protection possible for their jewelry and valuables. The city can be a target for thieves and criminals to take advantage of those with expensive jewelry and other valuables. While you may think you know how to keep your valuables safe as a native New Yorker, anyone can be a victim of experienced, hardened criminals. Our trusted team has the expertise and sophistication to handle all of the safekeeping you could ever ask for. Call today for more information on all of our security services relating to jewelry protection and secure transportation
High Value Transportation
At John Shields Detective Agency, we provide high-end security services throughout New York City for a variety of high end clients. Our team of security experts specializes in discreet transportation and protection of high-risk valuables, jewelry, and various other goods. Since 1943, we have served as the premier security service for many A-list celebrates, movies, and other high-risk locations and can ensure the safety of your goods. Knowing how to strategically move about the city is essential to an efficient security system, and we take our job seriously as we know the risks associated with possessing and transporting expensive goods.
Jewelry Escort
There are many different types of clients that John Shields Detective Agency services. We use our 70 years of experience every day in ensuring complete safety and security for our clients because we want them to feel at ease when they work with us. Out of town clients who do not know New York City well and are unfamiliar with some of the risks, as well as locals, can rest easy when they partner with us for secure transportation and other security services. We aim to be an invisible but powerful presence that makes your trip and your life easier.
Our New York City jewelry security team provides a variety of services, such as:
Protection of high-end jewelry buyers
Escorts to and from high-risk locations like airports
Transportation of high-value metals, jewels, and goods.
Discover the John Shields Difference
Whatever your high-risk security & transportation needs, our expertly trained staff are here to help. We will stop at nothing ensure we fully complete a valuable transportation. No job is too big or too small for our team and we can often scout high-risk locations ahead of time for you! A comprehensive search and research of locations can help mitigate any potential risks and our team is well versed in having several contingency plans always in place. Our high value clients are extremely important to us and we want you feeling secure, all the time. If you will be carrying jewelry or expensive goods soon in New York City, contact us for more information. A member of our team can walk you through our suite of security and transportation services. Additionally, call us today at (212) 682-6094 to schedule a free consultation or estimate. We look forward to being your trusted partner!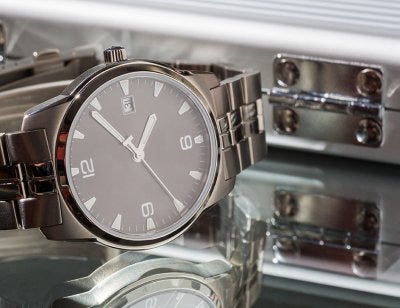 For high end jewelry transportation services, contact John Shields Detective Agency today at (212) 682-6094.